Partners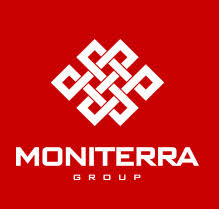 Moniterra Group
Encardio-rite group of companies and Moniterra, Greece have come together to offer a complete solution for safety monitoring.Moniterra group of affiliated companies are established under one brand name to offer 22 years of experience and know-how in the field of geodetic surveying engineering.
The turnkey services offered are:
• Geotechnical Monitoring – conventional and automatic
• 3D Geodetic Surveying– conventional and automatic
• Mobile Mapping System
• TBMreal time data integration
• Topographic and Aerial Mapping using UAVs (Drones)
• Project Progress by UAVs
• Laser Scanning
• Building InformationModelling
• Integrated automatic database management
Together, the Encardio-Moniterra Group can accomplish anygeotechnical, topographical, geodetic or surveying-monitoring mission, no matter how large or small the scale of the project is. This makes us one of the most formidable group of companies in this fieldproviding sophisticated turnkey solutions for construction and infrastructure risk management with online data management.
---

Sensemetrics
Sensemetrics provides an advanced platform for collecting, organizing, and structuring monitoring data from the construction and infrastructure projects.
Encardio-rite sensors can be easily connected to Sensemetrics' edge device to have immediate access to monitoring data via the cloud application. The Sensemetrics' "THREAD(TM)" wireless mesh devices form the centre of the networking system.They are known for their flexibility, wide range of sensor support and ease of installation — even in harsh environments.
Connected devices, controlling sensors, dataloggers and interfaces, can be configured using the browser on a tablet or laptop. The status and diagnostics can be checked during installation or from across the globe. A complete history of device and sensor performance is stored and available for review and analysis. Sensor sampling frequency can be reset as per changing project activities. Manual triggering for a measurement is possible for quick review of current sensor status.
Sensemetrics' solution provides complete sensor data transparency, standardization and real-time insight. A seamless integration of hardware and software provides complete data management process and field-to-office solution. No wires, no configuration, no stress.
---

Worldsensing
Encardio-rite in partnership with Worldsensingoffers state-of-the-art wireless monitoring solution comprising of wireless dataloggers (ornodes) compatible with a wide array of geotechnical sensors and gateways.Worldsensing is a widely recognized global IoT pioneer. They provide customers with the tools to make the right operational decisions based on real-time intelligence.
The wireless system consists of radio-communicationdevices are battery-powered, based on LoRa technology providing 'Long Range' communications on a wide area network (WAN) using very low power levels.
These are compatible with a wide range of geotechnical sensors. Data collected from the remote field sensors can be viewed in near real time by the authorized users from any part of the globe by logging on to Encardio-rite's WDMS.Having access tothis information and real-time insights enables operators toanticipate needs, manage their workforce, diminish risks and even prevent disasters.