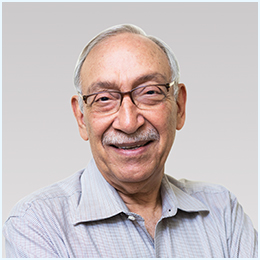 Amod Gujral, Chairman – Managing Director
Encardio-rite Group
Amod Gujral laid the foundation of Encardio-rite in 1966. After graduating from IIT Kharagpur with an Engineering degree, he attained two post-graduate degrees in Mechanical Engineering with a specialization in Instrumentation from Massachusetts Institute of Technology, USA.
Through his vision and guidance, the group has evolved as a global leader in safety monitoring. Encardio-rite is now an established brand for its specialized services with high end products and unique online solutions. The group now has its influence over 55 countries worldwide and is globally present in 8 countries supported by over 450 trained, qualified and experienced professionals.
Amod Gujral won the prestigious IMM Award for Marketing Man of the year from the President of India in 1977. He has contributed to the field by writing several technical articles for different forums and journals. An avid traveller, he has traveled to over 55 countries, some more than once. A major player in the field, Amod has been invited to numerous international conferences for sharing his technical knowledge and expertise.
Amod Gujral has always been the guiding light and driving force behind the Group, mentoring the team to provide excellent services while adapting to the challenging technological advancements. His philosophy has made the company what it is today.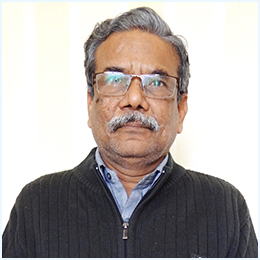 Deb Biswas, Chief Technical Officer
Encardio-rite Group
Deb Biswas joined Encardio-rite in 1988 and, since then, he has been the brain behind R&D development. Under his guidance the team has been actively involved for the past 30 years in the development of Encardio-rite's vast range of sensors and unique monitoring solutions.
Deb's in-depth knowledge of sensors, data logging systems, telemetry and web data monitoring systems has helped the Encardio-rite group keep their technologies and solutions up to date in the construction and water monitoring sectors.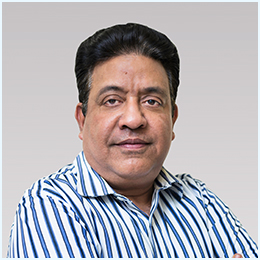 Amit Gujral, Executive Director
Encardio-rite Group
Amit Gujral has over 30 years of experience in the financial and operational management of geotechnical instrumentation. In January 2008, he helped set up Encardio-rite Geosystems L.L.C. in the UAE. Under his guidance as the Managing Director of ERGS L.L.C, the Geotechnical Instrumentation & Services Company grows every year attaining several different projects. Amit Gujral has widely travelled to more than 40 countries around the world and has attended over 20 international conferences and workshops in the field of tunnelling, hydroelectric projects, metros, landslide monitoring and deep foundations.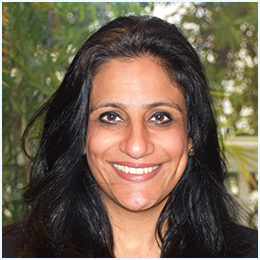 Arushi Bhalla, President – International Business
Encardio-rite Group
Arushi Bhalla, oversees the international business for the company. With supplies to over 50 countries worldwide and offices in 8 countries, the company has a formidable reputation in the world.
Armed with a BBA degree she went on to pursue her further studies in International Marketing at the London School of Economics. She joined the Encardio-rite group in 2008. Prior to joining Encardio-rite she founded Livvel Products Pvt. Ltd. Arushi Bhalla has attended many international conferences in the field of tunnelling, hydroelectric projects, metros, landslide monitoring and deep foundations and shared the companies experience by presenting various papers.
She also oversees the international offices. . She has been involved in many domestic and overseas projects like – the Doha Metro, Dubai Metro, Expo Link 2020, Deep Tunnel Sewer project, IDRIS, Sheikh Zayed tunnel. Today as President, she is raising the bar in all aspects for the company.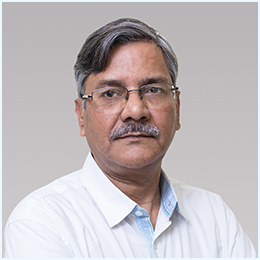 Madhukar Saran, Vice President – Production
Encardio-rite Group
Madhukar Saran with his exceptional technical expertise has been instrumental in guiding the production team from manufacturing products ranging from pressure sensors, load cells, tilt-meters to sophisticated data-loggers and advanced online monitoring systems. He set the standards for zero-defect policy of the company. He completed his post-graduation in Physics. He has been associated with Encardio-rite for the last 37 years. Madhukar undertook validating various products and their application. He is a key member in the essential technical Installation and Commissioning team at Encardio-rite.
Prateek Mehrotra, Vice President – Technical
Encardio-rite Group
Prateek Mehrotra heads the Technical Services division at Encardio-rite. With 18 years of experience in Geotechnical instrumentation & monitoring, he has been a key member in the growth of the company. He is also responsible for the operations of Rite Geosystems W.L.L., the company's subsidiary in Doha, Qatar. Prateek completed his MSc. in Engineering from Moscow Power Engineering Institute (Technical University), Moscow, Russia in 1997.
Soon after he joined the company in 2000, since then, he has played a key role in establishing the company as the market leader in the turnkey execution of instrumentation & monitoring of Metro projects and other urban underground constructions. His leadership and experience helped him successfully lead the execution of the instrumentation and monitoring program of Dubai Metro's Red Line & Green Line underground projects in 2006 and then the Doha Metro's instrumentation for the Gold Line, Major stations, Green line and Red Line in Qatar in 2014.
Prateek is a mentor to the team of young engineers who now manage operations in the Middle East. His knowledge in instrumentation and monitoring, and a flair for technical writing and deployment of emerging technologies in real-world projects has made him a key part of the management of Encardio-rite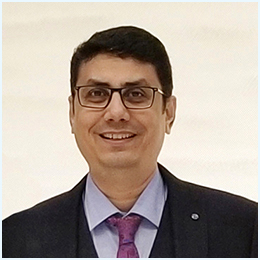 Manish Mehta, Vice President – Marketing
Encardio-rite Group
Manish Mehta joined Encardio-rite in 1992. As the Marketing head of India, he has won numerous contracts. His flare and expertise in the marketing field has made him an important figure in the growth of the company. With his efforts, the group has won the safety monitoring contracts of almost all the hydroelectric projects in India like Tehri, Purulia, Ghatgar Dam etc. and metro projects like Bengaluru Metro, Mumbai Metro, and Chennai Metro etc. He has also helped in the initial setup of the operations in the USA and Qatar.
He is also known for winning the contracts of projects like Middle Marsyandgi HEP in Nepal, Upper Kotmale HEP in Sri Lanka, the Koprubasi Dam in Turkey, Doha Metro's Gold Line in Qatar and many others. Be it in the domestic or the international market, his analytical skills and marketing strategies have won the group multiple projects.
Today as the Vice President (Marketing), he is dedicated to accomplishing new landmarks.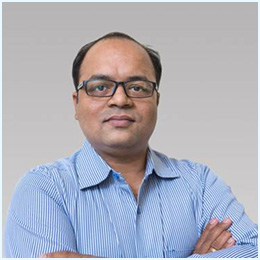 Keshav Lal Gupta, Vice President – Finance
Encardio-rite Group
Keshav Lal Gupta graduated from Rohilkhand University earning a degree in Science and from Lucknow University earning a law degree. He is an Associate Member of the Institute of Company Secretaries of India.
Before joining the Encardio-rite in 2011, he gained his experience and knowledge by working at various positions with listed companies of the Birla and Nirma Groups as well as with Gujarat Gas Company Limited and Mohan Meakins Limited. He has more than 16 years of experience in the fields of finance, legal, secretarial, compliance, accounts, merger & amalgamation, expansions, planning, HR and administration.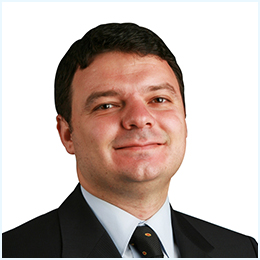 Melih Demirkan, CEO
Rite Geosystems Inc., USA
Dr. Melih Demirkan shows his passion for instrumentation and monitoring in every project he works for. As a geotechnical engineer, he understands the key features of successful safety monitoring implementation. Melih brings his 20 years of professional experience on a variety of geotechnical, seismic, hydrogeological and geo¬-environmental engineering projects to Rite Geosystems. Melih, before Rite Geosystems, has designed and implemented multiple instrumentation projects. During the course of his work, he has taken up key technical and management roles including site characterization for new and existing nuclear power plants, engineering analysis for dam and water resources structures and risk assessment for unstable subsurface conditions.
Melih has also performed advanced engineering analyses such as 3D geotechnical and hydrogeological analyses as well as GIS based regional 3D lithological model development and geohazard related risk evaluation. As a result of his efforts multiple guidance documents have been put together in the past for minimizing the risk related to local geohazard conditions. He has also co-¬authored more than twenty peer¬-reviewed publications. Melih is a registered professional engineer.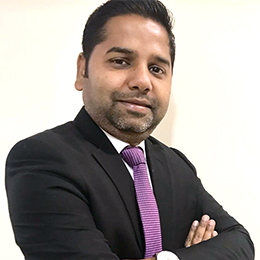 Amit Ranjan, General Manager
Encardio-rite Geosystems LLC, UAE
Amit Ranjan, a Master of Science in Electronics, has over 15 years of experience in handling large-scale infrastructure projects and business development. He is spearheading the expansion of Encardio-Rite in the Middle East. Initially, he worked as System Engineer in the R&D at Head Office for sophisticate systems like Data Acquisition Systems, Weather Stations and Seismographs coordinating with Production and Quality Control Department. His first overseas project was Dubai Metro where he was appointed as Team Leader (Technical) for one of the biggest underground station. Since then, he has provided his capabilities to support various infrastructure and high rise building projects in the region by increasing the client database and market penetration. He has grown as an individual and helped the company grow along with him. In the year 2015, he was appointed as General Manager for Encardio Rite Geosystems LLC in Middle East, once again showing his knowledge and experience. He since then has provided state of art solutions in the domain of surveying, geotechnical instrumentation and real time monitoring services.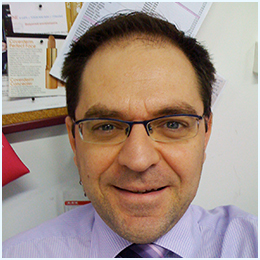 Nikolas Papageorgiou, AGM – Europe Business Development
Encardio-rite Geosystems LLC, Europe
Nikolas Papageorgiou has immense experience in exports and international business development. Over the last 3 years, he is spearheading the expansion of Encardio-rite in Europe, North Africa and the Caucasus region. Nikolas has a degree in Geology from the University of Athens (Greece). He then earned an MBA degree from the University of Strathclyde (Glasgow, UK). He started his career in the construction and mining sector, as a field geologist. He later, contributed to various organizations, providing solutions to their worldwide expansion, including setting up overseas subsidiaries, establishing distribution networks and building brand awareness in new markets. As a Geologist, Nikolas's product experience encompasses minerals, specialty building materials, chemicals and pharmaceuticals, to software and hardware for the automotive and defense industry as well as instrumentation for geotechnical monitoring.